The Four Hills Tournament is ranked number one in the annual buzz ranking of the international data and analytics group YouGov Sport. The Tournament was the sporting event that had the most positive buzz among Germans in 2020.
"We are very happy about this top rating in terms of sympathy. It is a reward for our organisational teams and especially for our many volunteers at all four venues. Because they are the ones who make the Four Hills Tournament so special with their commitment and warmth. It's great that we haven't lost any of the attraction in our almost 70-year history," Johann Pichler, Tournament President from Bischofshofen, is proud to say.
For the first time, the Buzz Ranking by YouGov Sport was also published in Germany, with excellent results for the Four Hills Tournament. The ranking shows which sporting events or institutions were most positively talked about by Germans in 2020. With the top score of 19.1 points, the traditional event relegates the Bundesliga to second place and the UEFA Champions League to third position.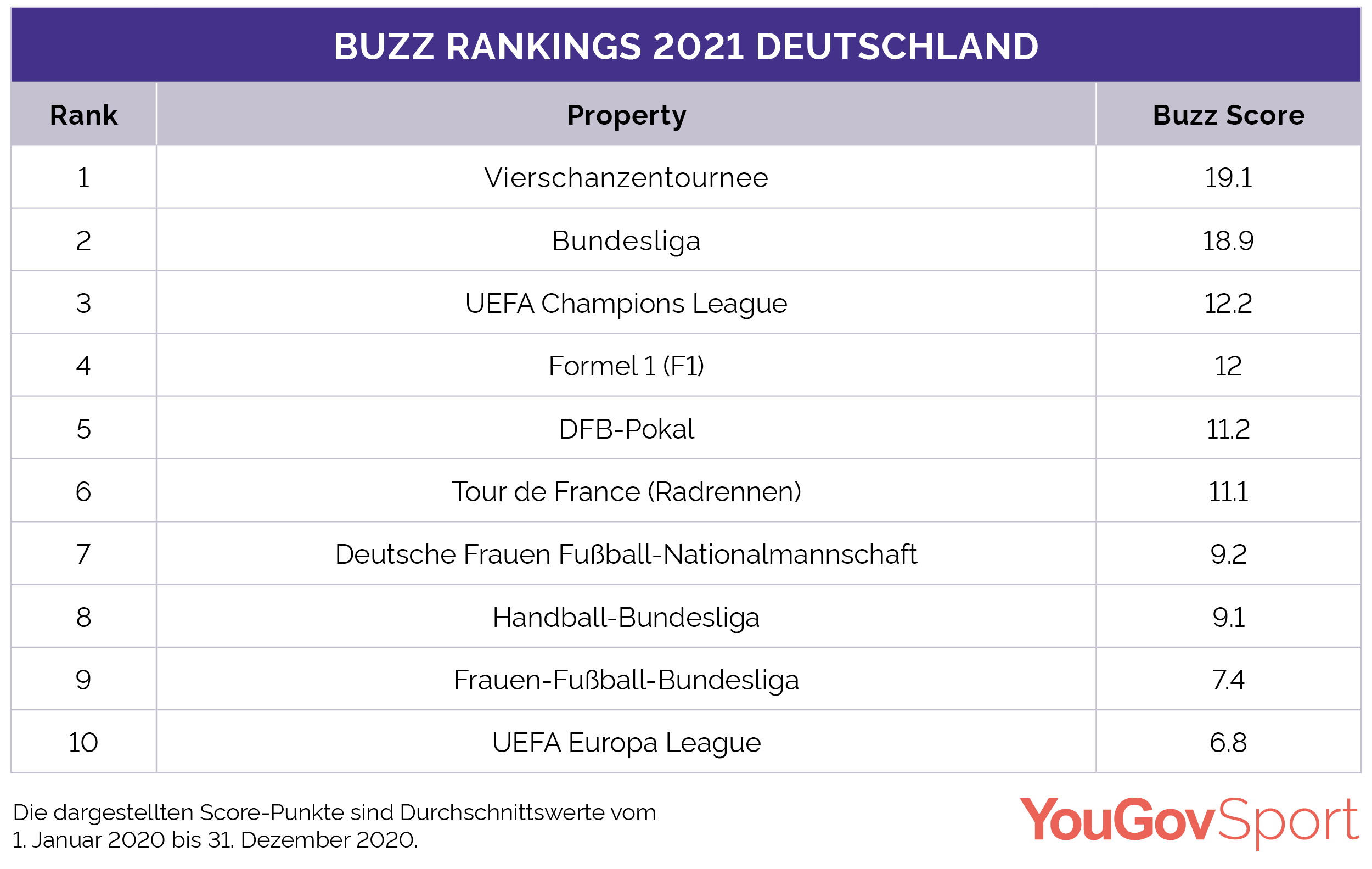 About the method: The results of the YouGov Sport Germany Buzz Ranking 2021 are based on online interviews that YouGov conducted daily for the YouGov SportsIndex in the period from 01.01.2020 to 31.12.2020, representative of the German population aged 18 and over.
To determine the buzz score in the SportsIndex, a YouGov tracker in 33 markets, the online interview asks whether the respondent has noticed anything about a sporting event or institution in the past 2 weeks via advertising, media coverage or conversations with friends and colleagues, and whether this was predominantly rated as positive or negative. The actual score is determined by balancing the proportion of positive and negative statements among all participants. The possible range for buzz scores thus includes a scale from -100 to +100 score points.
go back